Admission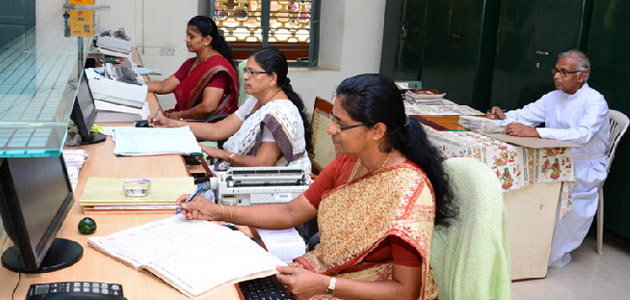 Application for admission should be made in the prescribed form available in the school office.
Pupils seeking admission are subjected to personal interview. The Principal reserves the right to grant/refuse admission .
No pupil will be admitted without the Transfer Certificate from the previous school attended.
Rules Of Discipline
Punctuality and regularity in attendance ,proper uniform, earnest effort in home work, assignments and polite behaviour inside and outside the school are always insisted on and in all these matters the parents' full co-operation is expected at all times.
Pupils must stand up smartly and greet teachers who enter the classroom. They must also stand when the teacher leaves the classroom.
Irregular attendance, habitual idleness, disobedience, objectionable moral behaviour and above all, discourtesy and disrespect to teachers are sufficient cause for suspension or dismissal.
Pupils must come to school neatly dressed in proper school uniform.
All students are expected to participate in the Co- curricular activities.
As English is the medium of instruction, students are expected to speak in English at all times
The school authorities may frame and issue disciplinary rules from time to time.
All should respect and take care of the school property as their own.